Burgundy On A Budget – Organic Burgundy Under $30
Burgundy is the old world 'mother-land' for Pinot Noir and Chardonnay. Its grand and premier crus are the absolute elite of the wine world, commanding prices so high that even if most of us could afford to buy it, we might not dare drink it!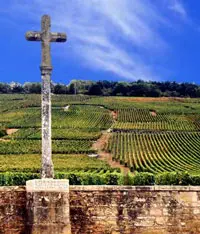 In fact, the world's most expensive wine, Domaine de la Romanee Conti is both a Burgundy and made with organic grapes, farmed biodynamically. A mere $9000 a bottle!
So does that mean organic Burgundy is out of most people's grasp? Not at all. There is a wide range of Burgundy to fit almost every budget. Even under $30 you can find organic pinot noir and chardonnay from some of the lesser known parts of Bourgogne that are still excellent quality.
Back in 2006, Ed McCarthy wrote a great article for winereviewonline.com about Burgundy under $30. Its very informative, giving lots of useful information about which areas to look out for. I highly recommend you read it.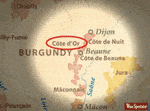 His main point in the article, is that if you choose a good producer, you'll get good quality wine even from some of the minor appellations.
Here are some well respected organic producers of both white and red Burgundy under $30. The wines listed are some examples to get you started. If you click on a wine's link, you'll be taken to wine-searcher.com to find where you can buy it locally or online: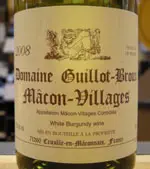 Organic White Burgundy:
Domaine Sainte Barbe Macon Chardonnay $15-$20
Domaine Guillot-Broux Macon Villages Chardonnay $18-$25
Domaine de la Boissonneuse Chardonnay $25
Domaine Philippe Goulley Petit Chablis Chardonnay $20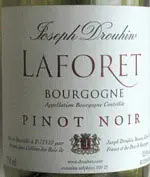 Organic Red Burgundy:
Pierre Morey Bourgogne Rouge Pinot Noir $20-$30
Catherine & Claude Marechal Cuvee Gravel Pinot Noir $20-$30
Domaine De Montille Bourgogne Rouge Pinot Noir $25-$30
Joseph Drouhin – Laforêt Bourgogne Pinot Noir $10-$15
If your budget can run above $30, check out some of the other great organic producers in organicwinefind.com's Burgundy section.
One response to "Burgundy On A Budget – Organic Burgundy Under $30"