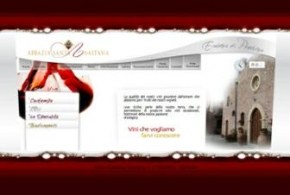 About This Vineyard
Along the island's northern coastline, between the sea and the Apennine range of Madonie, the medieval abbey or 'abbazia' of Santa Anastasia is steeped in a natural landscape so extraordinary that the present owner, entrepreneur Francesco Lena, decided to transform these 988 acres of farmland, olive groves, vineyards and medieval buildings into a model, ultramodern organic winery and an exclusive relais, where visitors would be able to enjoy the unique, sultry beauty of Sicily at its finest.
In the 30 years that has elapsed since Lena purchased the vast property, an extraordinary team of agronomists and wine technicians, orchestrated by Lena himself with winemaker Riccardo Cotarella, has succeeded in crafting some of the new icons of Sicilian oenology from elevated, Guyot-trained vines and superb terroir.
The villa, cellars and winery were renovated in 2003, implementing totally low-stress, gravitational flow management. The vineyards were gradually expanded to cover 198 acres, on high-rising, subalkaline, calcareous terrain, at 300-450 meters a.s.l. and with a density of 3,500 per hectare (a little under 1,500 per acre). The soil's exceptionally high potassium content is instrumental in the organic wines' outstanding balance and finesse of components.
Grapes comprise the ancient, native variety of Nero d'Avola, the noblest of the island's own reds. Lena is a firm believer in this authentic Mediterranean heritage as in that of the white Inzolia, and in the interplay of Sicilian soil and international grapes such as Cabernet Sauvignon, Chardonnay, Sauvignon Blanc, and Merlot.
No video available for this vineyard
Address:
City:
Postcode:
State:
Country:
Phone:
Email: