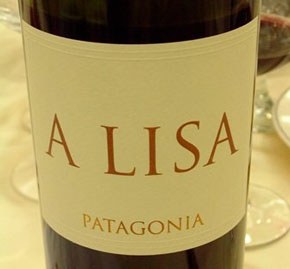 Bodega Noemia de Patagonia
About This Vineyard
Bodega Noemia is an organic vineyard situated in Rio Negro Valley, 620 miles South of Buenos Aires, almost equidistant from the Andes, and the Atlantic.  In other words, it is located in the middle of the desert!  The valley's microclimate is under the influence of two rivers coming from the Andes, the Neuquen and the Limay which merge into the Rio Negro.
Danish winemaker, Hans Vinding-Diers, discovered the ancient Malbec vineyard first planted in the 1930s, and decided that the valley's microclimate was perfect for making top quality wines. He partnered with Italian wine producer Countess Noemi Marone Cinzano, who gives the estate her name. This tiny organic vineyard covers just 3.7 hectares.
The J Alberto is an organic blend of 95% Malbec and 5% Merlot. Tasting Notes – 'Very focused, with a pure beam of blackberry and boysenberry fruit that is kept honest by a superracy graphite note. The long, juicy finish lets mineral and purple licorice notes linger. Lots of fun to drink. Malbec and Merlot. Drink now through 2011.' 91 Points, Wine Spectator 2008. 
No video available for this vineyard
Address:
City:
Postcode:
State:
Country:
Phone:
Email:

Valle Azul


Argentina
+54 92941530412