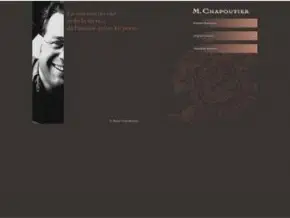 About This Vineyard
Chapoutier, or Maison M. Chapoutier, is a winery and négociant business situated in Tain-l'Hermitage in the Rhône region in France. Chapoutier produces wine from appellations across the Rhône region, but it is typically their top Hermitage wines, both red and white, that receive the most attention and accolades. Chapoutier's wine labels are distinctive because of their inclusion of Braille writing on all labels since 1996.
Chapoutier produces wines from a range of appellations in northern and southern Rhône, as well as from some Roussillon appellations, and from collaborative projects in Portugal and Australia. The Chapoutier vineyards are all managed to produce biodynamic wines.  A further characteristic of Chapoutier is a preference for single-variety wines, also from those appellations where blends are common. Thus, Chapoutier's Côte-Rôties are Syrah only (with no Viognier), the white Hermitages are all Marsanne only (with no Roussanne) and several of the Châteauneuf-du-Papes are Grenache Noir only.
The winery's range of Rhône wines are grouped into four quality levels. The two basic levels are referred to as Découverte and Tradition, the intermediate level Prestige, and the top level Fac&Spera. Wines at the Fac&Spera level are produced from the appellations Côte-Rôtie, Hermitage, Crozes-Hermitage, Saint-Joseph, Cornas, and Châteauneuf-du-Pape.
Chapoutier is something of a champion of the white wines from those northern Rhône appellations more known for red wines, and produces many ambitious white wines from such appellations. Of the fifteen wines in the Fac&Spera range, ten are red and five white, including one sweet white wine, a Hermitage Vin de Paille.
Address:
City:
Postcode:
State:
Country:
Phone:
Email: