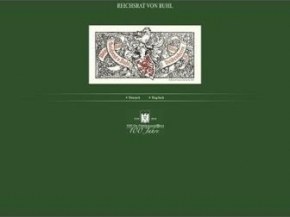 About This Vineyard
The REICHSRAT VON BUHL estate has been a family-owned business for over 150 years and has ranked among the most prestigious estates in Germany ever since. It was founded in 1849 and very soon made a significant name for itself well beyond the borders of Germany. It has been the recipient of some of the top awards at international wine exhibitions in Paris and Brussels.
Today the estate is owned by the entrepreneur from Neustadt, Achim Niederberger and since 1989 the estate has been leased to an operating company. The owners of this company are two Japanese businessmen, the estate director Stefan Weber and the Sales Manager Christoph Graf. The estate is managed with one goal in mid and that is creating the best conditions for the production of top quality wines and they have recently invested heavily in new cellar facilities and modernized vineyard operations.
Estate Manager Stefan Weber is supported by a committed young team, who over the last few years have drawn on these excellent facilities and shown their metal with international success reminiscent of glorious days gone by. Since the 2008 vintage, the estate has been involved in an official procedure to obtain certification for organic cultivation. This step was not motivated only by idealism, but by the conviction that this will help us produce even better qualities.
No video available for this vineyard
Address:
City:
Postcode:
State:
Country:
Phone:
Email: