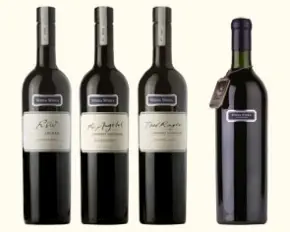 About This Vineyard
Established in 1894, Wirra Wirra's ironstone cellars were restored when first cousins Greg and Roger Trott revived the Wirra Wirra (Aboriginal for amongst the gums) operations in 1969. The cellars have been lovingly restored using resurrected timbers from Adelaide's old woolsheds, and the bricks and relics of a condemned Methodist church.
Wirra Wirra vineyards is situated three point seven kilometres from the Township of McLaren Vale in South Australia. Over the years Wirra Wirra has developed a strong following for intense, beautifully crafted red wines and espressive whites, forging an enviable reputation as one of Australia's most recognisable and leading wineries.
During winter blazing fires welcome visitors and in summer the cellars are wonderfully cool. Our famous woodhenge fence and bell tower are favourites with picnickers, and petanque balls are available to play on the lawns.
Address:
City:
Postcode:
State:
Country:
Phone:
Email: