10 Of The Best Organic Wines Without Sulfites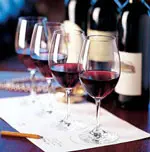 In an 'ideal world', winemakers wouldn't sell wine without added sulfites until they'd truly mastered their art. They'd make sure that consumers had a satisfying experience of sulfite-free wine, and they'd uphold the good reputation that organic wine is establishing.
For those new to organic wine, there is a big difference between the quality of organic wine made with sulfites, and organic wine made without.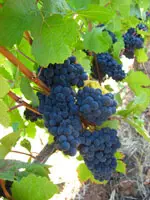 Organic winemakers have available to them the best raw materials: vital, flavorsome organic grapes. These organic or biodynamic grapes have been farmed in a way that protects the environment, benefiting the health of everyone involved, from farmer to drinker. Most organic wines have small amounts of added sulfites to protect them from spoilage – a 'non organic' compromise to ensure a high quality organic wine. I'm all for that. It really drives me nuts when I hear about people getting turned off organic wine because an irresponsible winemaker made a funky, foul-tasting brew. The health and environmental benefits of organic farming are too important to jeopardize for 'sulfite' fanaticism.
Still, at the same time, it makes sense that people would want to try sulfur-free, and certainly for people with allergies it allows them to continue to enjoy wine. So in the interest of protecting organic wine's good name, here's a list of organic wines made without added sulfites that have a solid reputation. In most cases (hedging!) they'll live up to the high standards you can expect from a wine made with organic grapes.
Bear in mind that even a well made sulfur-free wine is going to be a little different from regular wines you may have tasted before. The absense of sulfur leaves a wine naked and open to displaying all its idiosyncracies. It can be a fun tasting adventure.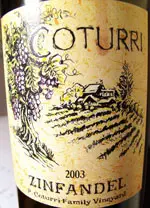 Coturri Winery
Let's start with what is probably the cream of the crop in wines without sulfites from the US. Coturri has an outstanding reputation for making excellent sulfur-free organic wines. This is the kind of skillful winemaking that is needed – an art that's been refined by Tony and Phil Coturri over the last 45 years. Coturri is based in Sonoma, and is probably best known for its Zinfandel. View their vineyard profile and find their wines.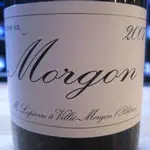 Marcel Lapierre
Marcel Lapierre, who passed away this week, was one of the great characters of french winemaking. He and his son Mathieu made incredible Beaujolais together, and I'm sure Mathieu will continue to do so. Not to be confused with the light-weight strawberry-like Beaujolais nouveau, Lapierre's Beaujolais are solid wines with great character. Look out for the Morgon. View Lapierre's profile and find their wines.
Stellar Organics
Sulfur free organic wine from South Africa. Stellar is a fairtrade company with 25% of the company owned by its workers. They produce a range of sulfur free wines in red, white, rose and sparkling and are the UK's best selling organic wine brand. Watch a video that explains how the winery works and find their wine.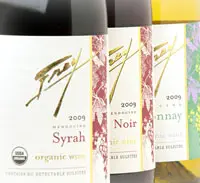 Frey Vineyards
Frey has been making organic wine without sulfites for 30 years. All their wines are sulfur free and they approach winemaking 'sans sulfites' with an almost misisonary zeal! Frey's philosophy is that with healthy organic fruit and careful winemaking there is no need for sulfur. Frey farms both organically and biodynamically and they produce a wide range of varietals including Pinot Noir, Chardonnay, Sangiovese and Cabernet Sauvignon. I particularly enjoyed the Zinfandel and the Petite Sirah. Wines are reasonably priced in the $10-$20 range. Find their wines.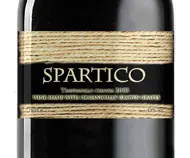 Spartico No Sulfur Added
Here's something a bit different, and with a drop of Mediterranean sunshine in the bottle: a sulfur free organic Tempranillo from Spain. Rated as a best buy and 85 points by Wine Enthusiast. Tasting notes "pure blackberry and cherry flavors…modest, but fresh and untainted" – definitely a big plus in sulfur free wine. A good deal at around the $12 mark. Find this wine
Battle of Bosworth Preservative Free

One of Australia's best organic producers makes this preservative free Organic Shiraz. It's made without oak aging and designed to be drunk young. May be hard to find outside of Australia.
Pierre Frick
I had the pleasure of meeting Jean-Pierre Frick at Millesime Bio 2011 and tasted through his wines, many of which are sulfur free. The vineyard is located in Alsace and produces absolutely exquisite wines, with fragrant bouquets that will enrapture you. Jean-Pierre has really mastered sulfur free wine making, and I actually found that I enjoyed his sulfur free wines even more than his others. View vineyard profile and find wines.
Terre des Chardons
Another of my favorites from Millesime Bio, Terre des Chardons makes the most fantastic Syrah/Grenache blends. Located on the border of the Rhone and Languedoc-Roussillon regions in the South of France, their wines elegant and refined – with a little less intensity than other Rhone blends. Look out for the 'Marginal'. View vineyard profile and find wines.

Check out these other producers that make sulfur free (note that not all wines are produced without sulfites, so check the labels):
Domaine Breton – try the "Nuits d'Ivresse"
58 responses to "10 Of The Best Organic Wines Without Sulfites"