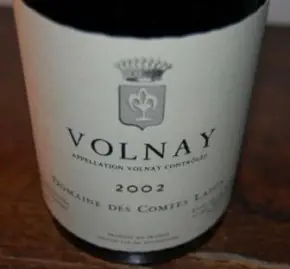 About This Vineyard
Lafon is a family-owned property, and Dominique Lafon the fourth generation to have stewardship of it. 14 different wines are made from 14 hectares, one-third of which is Pinot Noir, mostly in Volnay. The majority of his vines are Chardonnay in Meursault, with a little bit of Montrachet. Dominique arrived in 1987, after studying oenology, including spells in Oregon and California. Back in the 1980s farming practices varied. There were nine different people taking care of the vineyards and all had different methods of cultivation. Weedkillers and chemical fertilizers were being used.
Dominique reveals how at this time a group of growers, all of his generation, felt that there should be a change. Together they moved in the direction of cleaner agriculture. In 1989, Dominique became interested in organic cultivation. 'It took three years to change', he recalls. 'I realized I should change in 1989, and by 1992 we were organic.
I then visited some growers who had started using biodynamic techniques and their vineyards looked better.' Dominique experimented with it in 1995 on 1 hectare, and then moved to applying it on three hectares. 'The vineyards looked healthier', he recalls. 'It worked well.' He also thinks that the vineyards look different.
'When I started the experiment, visually it was impressive. The vineyard had miserable crops, but it grew better and we got more crops.' Dominique reports that there is a transition period, and that the most difficult part is changing from chemical agriculture to organic agriculture. 'The vineyards cultivated with fertilizers are like those Tour de France guys', he jokes. 'It is quite a hard transition. When you start ploughing the vineyards you cut out the superficial roots. You have to get the soils started again to feed the vines. BD500 [one of the preparations] helps a lot in getting deeper roots.'
He points out that it's actually easier if you don't go from conventional viticulture to organics and then to biodynamics, but go straight from conventional to biodynamics. Is there anything in the cellar that is done differently now that Dominique has changed to biodynamics? 'Not that much', he replies. With Pinot Noir he doesn't need to extract as much. 'Pushy extraction was in fashion in the 1990s, but Pinot Noir has to be elegant and I don't want too much extraction'.
Burgundy expert Jasper Morris MW, who has 25 years' experience with Lafon wines, has seen a change in how the wines taste since the switch to biodynamics. He cites three main differences. 'First, there is enhanced purity. Second, there is greater minerality. Third, precise vineyard definition is clearer and more focused.' 'Each wine becomes more typical of each vineyard', agrees Dominique. 'It is very satisfying'.
No video available for this vineyard
Address:
City:
Postcode:
State:
Country:
Phone:
Email: