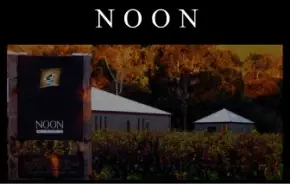 About This Vineyard
Noon Winery was started by French teacher and casual farmer David Noon, who sold his organic grapes to McLaren Vale winemakers throughout the 1960's before becoming increasingly interested in winemaking himself, especially after a trip to Southern France. After pestering (or so he describes it) winemakers for years with his questions, he began to reserve a small amount of his fruit for himself to experiment with.
He bought textbooks, and in 1972 a basket press, and in 1976 a crusher, and then he never looked back. With the help of his teenage children, neighbors and friends, he made small batches of wines from their grapes, and, increasingly, small lots of grapes bought from folks he knew around the valley. They hung a sign at the end of the driveway announcing wine for sale, and people just started turning up.
David's son Drew grew up on the farm, which, in addition to its 8 acres of Grenache, included apricots and almonds. He has early memories of cutting and drying apricots, and then gradually a shift to winemaking as Australia began to leave fortified wine behind for the red wine boom of the late Seventies.
By the time he had finished high school, Drew was interested in wine as a career. He attended Roseworthy college and from there landed a job at Tyrrell's winery in the Hunter Valley, which he describes as the perfect antidote to all the technology of winemaking he learned at Roseworthy. I learned how to do all the things we were taught not to do at school, says Noon.
Before settling down to run the family business, Drew Noon wanted to get some more experience under his belt, so he spent an additional five years as a government enologist in the state of Bendigo, and then another five years at Cassegrain north of the Hunter Valley.
The tiny estate is dry farmed biodynamically, though it is not certified and Noon doesn't have any intention of becoming certified. We don't make a big fuss about it, says Noon. We've never used any chemicals on our vines. All we have is this open air tractor here. We knew if we sprayed anything on the vineyard we'd just get it straight in the face. These vines are like grandmother's plum tree. They look after themselves, and they grow better without any junk added.
No video available for this vineyard
Address:
City:
Postcode:
State:
Country:
Phone:
Email:
Rifle Range Road
McLaren Vale
5171
SA
Australia
+61 88323 8290